From day to night, work to dinner - choosing a functional way of dressing without bringing your entire wardrobe with you can be challenging, especially when you have more than one event to attend to, in one day! Read on below for our 10 best picks for amazing coverups that can double as flattering, sexy and fun outfits to your next summer brunch date.
1) Surf Gypsy's Tie-Dye Bell Sleeve Romper

Perfect lightweight fabric + easy going style for the beach, yet fun & flirty for Bloody Mary's and Mimosa's. 


2) Luli Fama's Guantanamera

We just love already made outfits like this! This romper doubles as a hi-lo dress too. 
3) Anything and EVERYTHING REALLY by Vanita Rosa
The French designer uses intricate details like french lace and handmakes some of these beautiful designs. Her items can be found in specialty boutiques worldwide yet the vast majority in St Barth's, where she resides and where the inspiration for the line came to life.
We love Vanita Rosa for her attention to detail and use of color. Any of these would double as a gorgeous brunch outfit. Just pull on a pair of cut-off shorts and wrap around sandals, and you're good to go.
4) Venus Short Petra Terracotta by Sundress

Can it get any cuter than this dress? Made in France, Sundress is now WOW-ing all of us with their fringe & tassels making these items pop.
5) Ready For It Pants by Lovers & Friends


You can never go wrong with wide leg pants. Just add a cute crop top & accessorize with straw accessories.
6)
 Sparrow Dusty Pink Print Halter Jumpsuit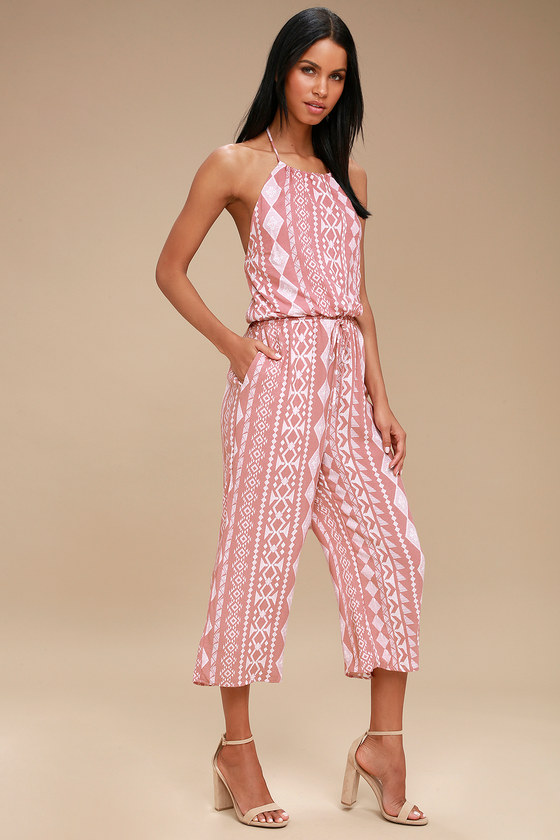 We are digging the Boho vibes of the Lulus Sparrow Dusty Pink Print Halter Jumpsuit! Light and gauzy woven fabric, with a fun, white boho print, sweeps from an adjustable halter neckline, into a relaxed, sleeveless bodice and elasticized waist. Opt for a chunky heel as shown :-)
7) Seafolly Gingham Off-Shoulder Dress

Few prints are more classic for spring and summer than gingham. In a figure-flattering rendition, this dress has us daydreaming of picnics, brunch dates and beach getaways.
A long-standing favorite of Australian beach-goers, Seafolly creates boutique-worthy swimwear aimed at celebrating the joys of a full, active life. With attention to exceptional fits in bold prints, mixed patterns and contrasting textures, each trend-setting collection sets the highest bar for sun-soaked style.
Which of these is your favorite beach to brunch outfit?